Our Top Sports Facility Management Software Features
Sports Facility Scheduling
Simplify your facilities management using our color-coded calendar to view resource availability, create reservations, and assign instructors, officials, and coaches.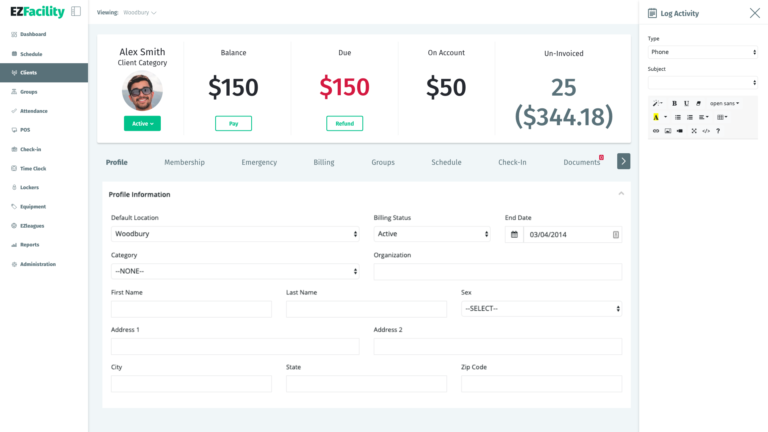 Scan in members, create detailed client profiles, automatically collect dues, verify player identities and registration status with branded player cards.
Speed up purchases, gain control over your non-recurring revenue, and allow members to make payments throughout your club by simply scanning their ID card.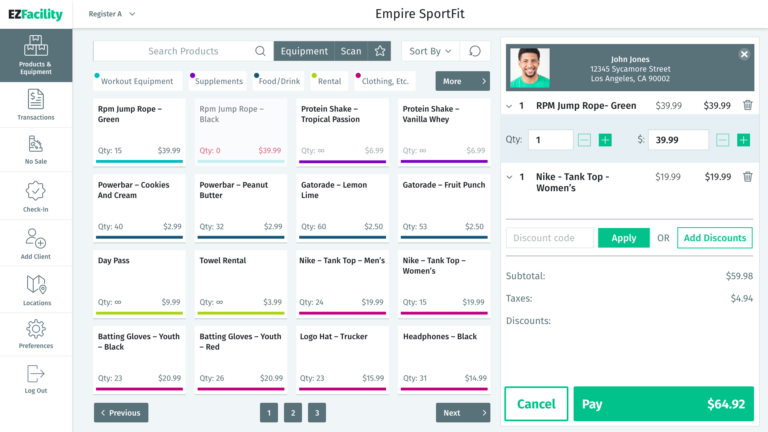 Allow players to register online for leagues, tournaments, camps and clinics. Provide online access to forms, waivers, and payment history.
Coach & Lesson Scheduling
Consolidate all revenue sources into one system to track the sale of packages, memberships, and point of sale items.
Responsive Design, Secure Platform
Manage your sports facility anywhere from any device with our fully responsive easy-to-navigate user interface. Save time with simple, clean workflows and processes designed to anticipate the needs of your staff. We're securely hosted on Amazon Web Services and boast a 99.99% uptime.
Additional Features Include
Successful Sports Facility Management Starts Here
Sign up for a free trial and online demonstration today!
As a PCI DSS Level 1 certified company, EZFacility keeps your customers' data safe, their interactions secure, and your sports facility protected.
From a growing league to a large multi-sport complex, our facility management software is designed to support your specific needs and grow with you.
Whether you're at home or on the go, stay connected to your business 24/7 from any device with EZFacility's online indoor sports facility software.
Let us show you how how EZFacility can strengthen your business.