Personal Training Business Software
Manage all aspects of your PT business in one system with Personal Training Software from EZFacility. From trainer and studio scheduling, to commission tracking and automated billing - EZ does it!
Personal Trainer Scheduling
Maximize trainer productivity, save time and increase cash flow. Make quick updates to schedules, set trainer availability and eliminate scheduling conflicts with our advanced personal trainer scheduling features.
Client Management
Track, manage, and message your personal training clients with ease. Create detailed client profiles and training packages, manage contracts and invoicing, and offer online booking and automated session reminders.
Class & Studio Scheduling
Simplify the scheduling of your studio, group training and classes. Manage recurring bookings, class openings and wait lists, assign trainers and studio space, and create special rates for group bookings and discounts.
Billing & Payments
Automate your entire billing process across a fast, secure platform.  Track package sales, memberships, point of sale items and more. Offer flexible methods of payment and prevent billing issues before they happen.
Payroll & Commission Tracking
Eliminate time consuming commission calculations and assign flexible compensation options for individual trainers and staff. Instantly generate payroll reports and track staff hours with our employee timeclock feature.
Point of Sale
Speed up purchases, gain total control over your sales and allow your personal training clients to make purchases and payments. Easily set recurring payments for memberships and packages that bill automatically.
Additional Features Include
Package Sales & Attendance
Online Appointment Booking
Client Fitness Assessment
Self Service Access
Extensive Reporting
Membership Management
Customer Relationship Management
Registration Management
Marketing Tools
Photo ID Creation
Credit Card/ACH/EFT
Access Control
MemberMe – Branded Mobile App
Secure
As a PCI DSS Level 1 certified company, EZFacility keeps your customers' data safe, their interactions secure, and your business protected.
Scalable
From a single personal trainer to a large personal training studio, our software is designed to support your specific needs and grow with your business.
Accessible
Whether you're at home or on the go, stay connected to your business from any device with EZFacility's web based personal training business software.
Successful Personal Training Business Management Starts Here
Sign up for a free trial and online demonstration today!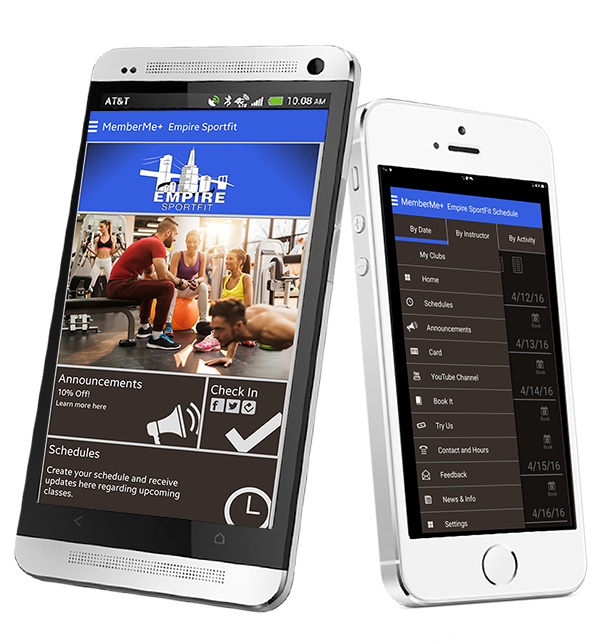 MemberMe+ – Your Own Branded App
Enhance your customer experience and expand your marketing reach with a mobile app for your personal training clients. MemberMe+ makes it easy for clients to view schedules, sign up for classes, receive notifications, and more - while generating additional income for your business.
Processing Payments the EZ Way
Take the complexity out of payment processing with Constellation Payments. Offering a transparent approach to pricing, EZFacility's in-house processor, CSIPay, will negotiate the best possible rates for your personal training business. CSIPay ensures all major credit, debit, American Express and direct debit transactions are securely stored, managed and processed in one place.
We Couldn't Have Said it Better Ourselves
Thank you all for your support. It's been refreshing working with all of you because you're all so dedicated to providing the best service and product possible. What sets you apart in my experience is that I can call your support team and present them with a challenge that we're having, propose a change that would assist our business and within days (sometimes hours) they've got a solution for me and within a couple weeks the solution is implemented in the software. I love the process and how customizable it is.

— Vanessa Sikomas, Innovative Personal Fitness

If you are running a gym, bootcamp, or CrossFit Box, you are going to need Gym Management Software. We have been using EZFacility for four years, and here is what we think. Read More

— Paul Roberts, Sand & Steel Fitness