Our Top Community Center Features
Ensure your organization's resources are used to their fullest potential with our color-coded drag and drop calendar. Manage reservations and rentals for all of your facilities and eliminate costly double bookings.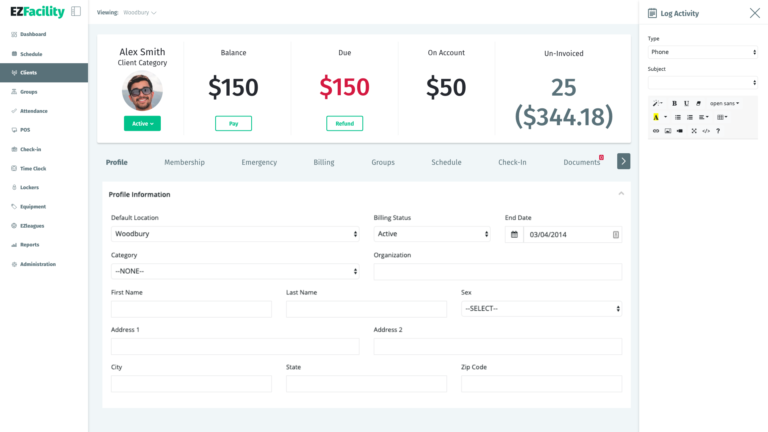 Maintain a centralized client database housing unique client profiles, customized packages, registration details and attendance statistics. Offer secure online registration and custom ID cards
for fast check-in.
Rental & Event Management
Allow internal and public rental of rooms, fields, courts and more. Whether it's a single event or a recurring facility reservation, EZFacility makes it a breeze to track, bill and collect payments.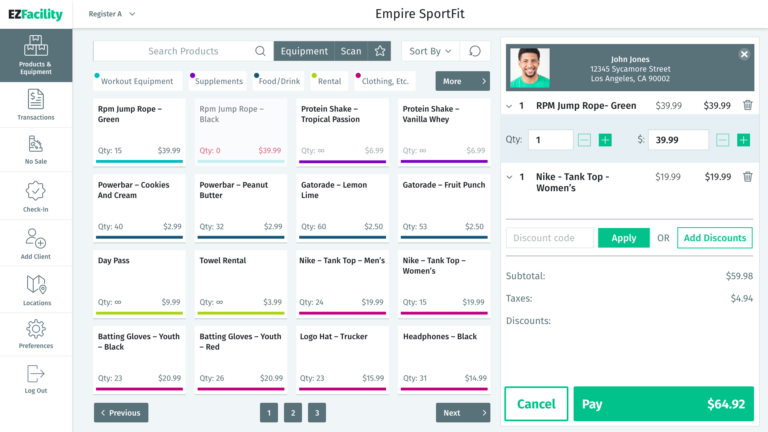 Make it convenient for members to register online for a program, create and manage a team, or sign up for a camp session. Provide online access to forms, waivers, and flexible payment options right from your website.
Automatically generate league and tournament schedules reflecting team preferences and tournament seeds. Assign referees to each game and publish schedules and standings to your website
in real-time.
Invoice teams and players, accept payments in-house or online, automate payment schedules, and track sales for camps, clinics, leagues, and members to identify your largest growth opportunities.
Responsive Design, Secure Platform
Manage your community center anywhere from any device with our fully responsive easy-to-navigate user interface. Save time with simple, clean workflows and processes designed to anticipate the needs of your staff. We're securely hosted on Amazon Web Services and boast a 99.99% uptime.
Additional Features Include
Successful Youth and Community Center Management Starts Here
Sign up for a free trial and online demonstration today!
As a PCI DSS Level 1 certified company, EZFacility keeps your customers' data safe, their interactions secure, and your gym protected.
From a small fitness studio to a large gym or health club, our gym software is designed to support your specific needs and grow with your business.
Whether you're at home or on the go, stay connected to your gym 24/7 from any device with EZFacility's online gym management software.
Let us show you how EZFacility can strengthen your business.