Our Top Ice Rink Software Scheduling & Rink Management Features
Book single, multiple or partial skating rink surfaces and make quick booking adjustments for ice time with a simple drag and drop. Schedule public skate events and allow customers to locate open time and book facilities online.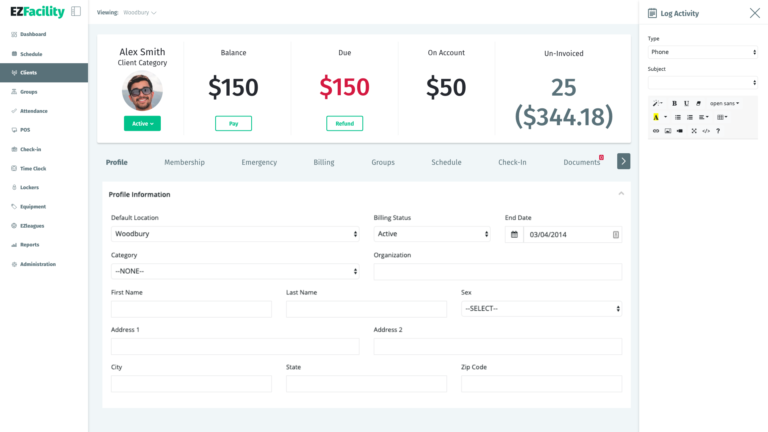 Locker & Equipment Rentals
Manage locker rentals, rental terms and client assignments. Track equipment rentals, late fees, and replacement costs through inventory reports.
Speed up purchases, gain control over sales and allow players to charge items directly to their account by simply scanning their ID card. Ensure all transactions are secure and accurate.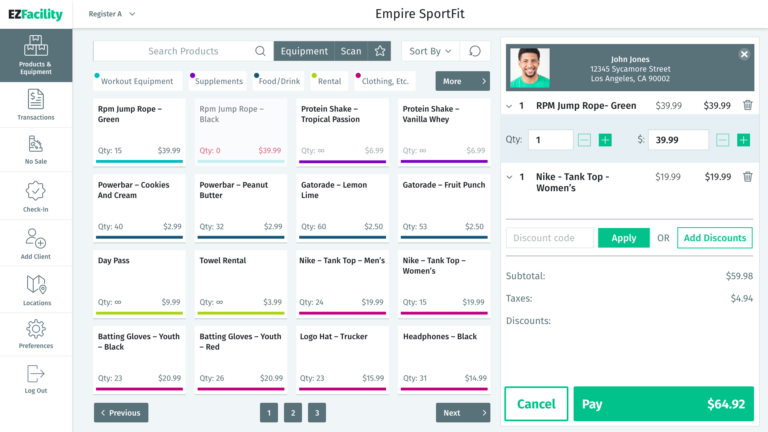 Customers can conveniently register online for games, leagues, tournaments, camps,  and lessons. Provide online access to forms, waivers, invoices, payment options, account information and more.
Generate hockey league and tournament schedules in minutes. Easily assign officials and publish schedules, tournament seeds, player stats, and team standings to your website in real-time.
Automate your entire billing process across a fast, secure platform. Create and send invoices, automatically notify customers about expiring credit cards, and track payments and purchase history.
Responsive Design, Secure Platform
Manage your ice rink anywhere from any device with our fully responsive easy-to-navigate user interface. Save time with simple, clean workflows and processes designed to anticipate the needs of your staff. We're securely hosted on Amazon Web Services and boast a 99.99% uptime.
Additional Features Include
Customer Relationship Management
Marketing Tools
Membership Management
Instructor Scheduling & Management
Smartwaiver Integration
Successful Rink Management Starts Here
Sign up for a free trial and online demonstration today!
As a PCI DSS Level 1 certified company, EZFacility keeps your customers' data safe, their interactions secure, and your gym protected.
From a small fitness studio to a large gym or health club, our gym software is designed to support your specific needs and grow with your business.
Whether you're at home or on the go, stay connected to your gym 24/7 from any device with EZFacility's online gym management software.
Let us show you how EZFacility's ice rink software can strengthen your ice skating rink facility.