Our Top Basketball Scheduling Features
Training Facility Scheduling
Easy drag-and-drop, color-coded calendar makes it a breeze to schedule basketball practices, lessons, and games. Quickly reserve courts and equipment. Assign teams, officials, and coaches to keep everyone organized.
Basketball League Scheduling & Management
Auto-generate basketball league schedules based on team preferences, court availability, blackout dates, bye weeks, and more. Collect online registrations and waivers. Create a custom website to share real-time standings, game schedules, and team news.
Keep track of players, parents, and fans in one database. Strengthen relationships by keeping a complete history for each client, including league participation, payments, game attendance, skills assessments, and more.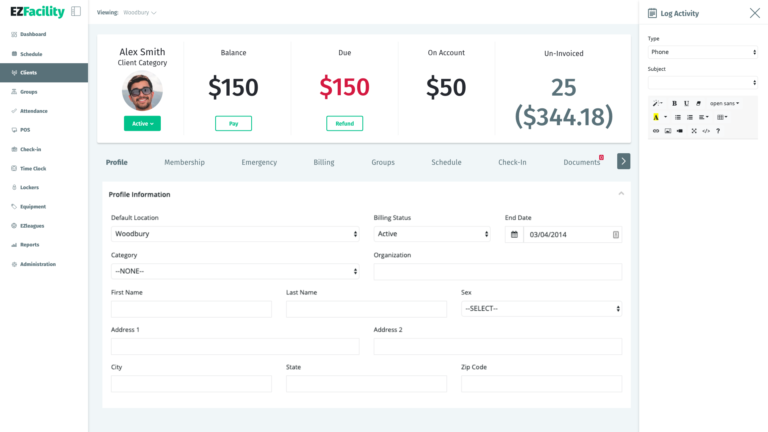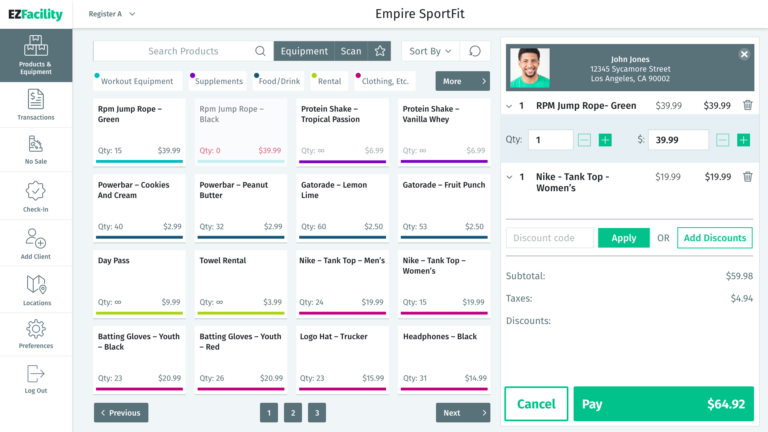 P

layer Invoicing &

Payments
Auto bill players for recurring membership fees, packages, and league registration. Track invoices, overdue payments, and revenue sources in detailed reports.
Simplify basketball league registration. Allow players to register online for basketball teams, camps, clinics, tournaments, and more. Easily collect electronic waivers and payments online.
Coach & Lesson Scheduling
Keep staff and players organized with our easy-to-use basketball scheduling software. Set court availability, assign coaches and referees, and schedule auto reminders for games, practices, and private lessons.
Sell t-shirts, jerseys, or concessions? Our integrated point of sale module makes it quick and easy to process payments and manage inventory. Members can even purchase items using their card on file.
Photo IDs and Player Passes
Create custom ID cards that allow basketball players to check in at your front desk, a self-service kiosk, or integrated door access system. Automatically verify membership and payment status before entry.
Your Club Deserves the Best Basketball Facility Scheduling Software
Manage your basketball teams anywhere from any device with our fully responsive easy-to-navigate user interface. Save time with simple, clean workflows and processes designed to anticipate the needs of your staff. We're securely hosted on Amazon Web Services and boast a 99.99% uptime.
Additional Features Include
Successful Basketball Team Management Starts Here
Sign up for a free trial and online demonstration today.
As a PCI DSS Level 1 certified company, EZFacility keeps your customers' data safe, their interactions secure, and your business protected.
From a growing basketball club to a community rec center, our scheduling software is designed to support your specific needs and grow with you.
Whether you're at home or on the go, stay connected to your team 24/7 from any device with EZFacility's online basketball scheduling software.
Let us show you how how EZFacility can strengthen your business.