Our Top Baseball Facility Software Management Features
Training Facility & Resource Scheduling
Simplify your baseball club scheduling and utilize your resources to their full potential. View resource availability, create reservations, assign trainers or game officials and eliminate scheduling conflicts.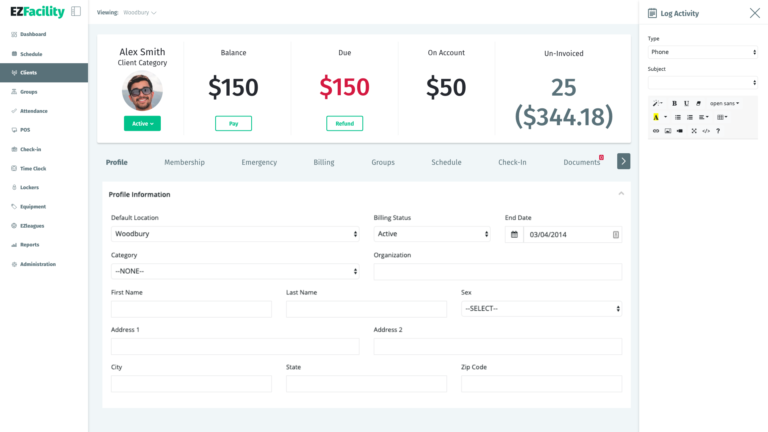 Enroll, maintain, track and retain players. Quickly access detailed player profiles, create coaching packages, track attendance,
alert members to schedule changes, and target
new revenue opportunities.
Instantly process, track, and inventory products and services for your pro shop using our integrated POS system. Decrease wait times with register "favorites" and stored player billing information.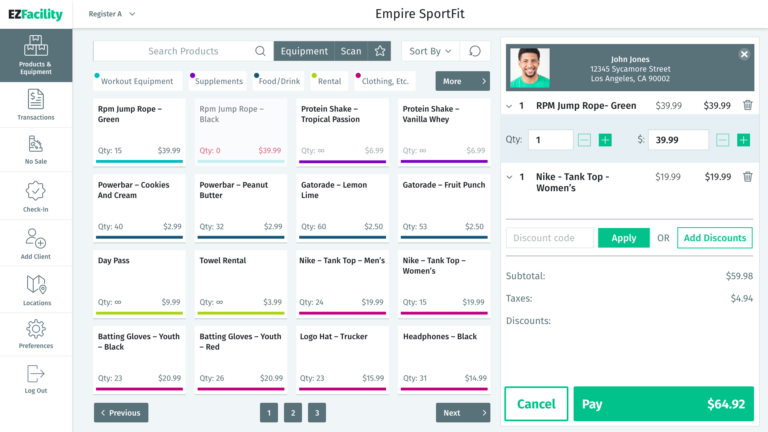 Make it convenient for clients and players to register online for individual training, group training, leagues, and tournaments. Provide online access to forms, waivers, payment options, and more.
Coach & Lesson Scheduling
Maximize coach productivity, save time and increase your cash flow. Define pitching coach availability, quickly update batting cage schedules, create single or recurring sessions, and send clients automated email and text reminders.
Player Invoicing & Payments
Simplify your billing process with customized payment schedules, automated invoicing and expiring credit card reminders. Accept online payments and track package, membership and
equipment sales.
Responsive Design, Secure Platform
Manage your baseball facility anywhere from any device with our fully responsive easy-to-navigate user interface. Save time with simple, clean workflows and processes designed to anticipate the needs of your staff. We're securely hosted on Amazon Web Services and boast a 99.99% uptime.
Additional Features Include
Marketing Tools
Customer Relationship Management
Facility Usage & Financial Reports
Extensive Reporting
EZMessaging (SMS)
Successful Baseball Business Management Starts Here
Sign up for a free trial and online demonstration today!
As a PCI DSS Level 1 certified company, EZFacility keeps your customers' data safe, their interactions secure, and your gym protected.
From a small fitness studio to a large gym or health club, our gym software is designed to support your specific needs and grow with your business.
Whether you're at home or on the go, stay connected to your gym 24/7 from any device with EZFacility's online gym management software.
Receive trial access and a live demonstration to see how EZFacility can strengthen your business.